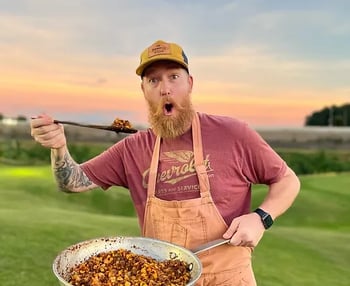 Jason Janson, defying the uncertainty of the pandemic, boldly embarked on a career pivot. After dedicating 25 years to historical restoration, his passion for food, particularly seafood, propelled him into a new venture. Leaving the coastal city of Charleston for South Carolina's upstate region, Janson noticed a market gap during his family visits and set out to address it: a demand for fresh, high-quality seafood inland.
In May 2021, Janson launched the Broadwater Shrimp Supply Co. & Seafood Market, a mobile pop-up market initially offering a single product - shrimp 🦐. While unusual to some, the concept gained traction due to Janson's resilience and knack for innovation. He has since expanded his business to include fresh scallops, sushi-grade tuna, salmon, and more, closely collaborating with local fishermen and leveraging his coastal contacts to ensure the quality of his products.
But the story of Jason Janson extends beyond his seafood venture. Even without formal culinary training, his self-taught cooking skills have drawn significant attention in the local food scene. His journey from filling his daughter's whimsical notebook with recipes to receiving invitations to local food festivals highlights his culinary talent and growing influence.
Janson's primary goal is to enlighten his community about the benefits and simplicity of preparing locally sourced seafood. He champions the dock-to-table philosophy, advocating that fresh seafood requires minimal preparation - just a hint of seasoning and a quick sear.
His digital presence includes running his business through Instagram and his website, BroadwaterShrimp.com, serving as an online marketplace for his seafood products and a source for enticing recipes, including a simple grilled shrimp dish and New Orleans-style barbecue shrimp.
Despite logistical challenges, Janson remains committed to his business model, which involves sourcing seafood from at least three hours away. His future plans include expanding his network of fishermen and continuing to build his brand, focusing on freshness and quality. His business, Broadwater Shrimp Supply Co., not only delivers fresh seafood to South Carolina's upstate region but also helps educate and cultivate an appreciation for high-quality, locally sourced produce. Through his efforts, Janson aims to significantly impact the local culinary scene and the broader seafood industry, one shrimp at a time.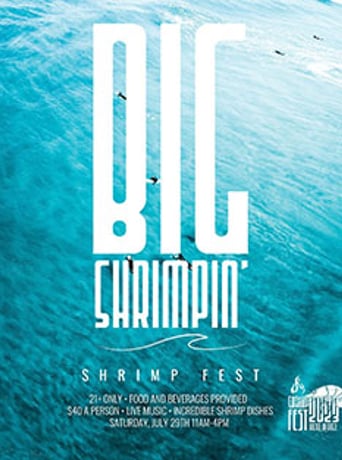 Adding to Janson's seafood revolution, Broadwater Shrimp is setting another milestone with the celebration of the first annual Greenville ShrimpFest. More than just a festival, 'Big Shrimpin' Celebration' offers a culinary journey for seafood lovers.
Set for July 29th, from 4 pm to 9 pm, at the RingoFire Campus in Greenville, ShrimpFest promises unlimited shrimp dishes, a selection of beers and wines, and live music by BlairStone. The event, presented by Broadwater Shrimp Supply Co. and hosted by RingoFire, showcases the community's shared passion for quality seafood. Priced at $40 per person, this all-you-can-eat event offers a gastronomic extravaganza and an opportunity to connect with fellow shrimp lovers.
For more information, sponsorship inquiries, or ticket bookings, visit the official ShrimpFest website at shrimpfestgvl.com or reach out via direct message on their Instagram page, @shrimpfestgvl.
Mark your calendars for the first annual Greenville ShrimpFest! With free parking, unlimited shrimp, drinks, music, and good company, this is an event you won't want to miss. Support Jason Janson and Broadwater Shrimp Supply Co. in their mission to bring the freshest, high-quality seafood to the heart of South Carolina. Dive into the festivities and join the seafood revolution!
GVLtasty Listings